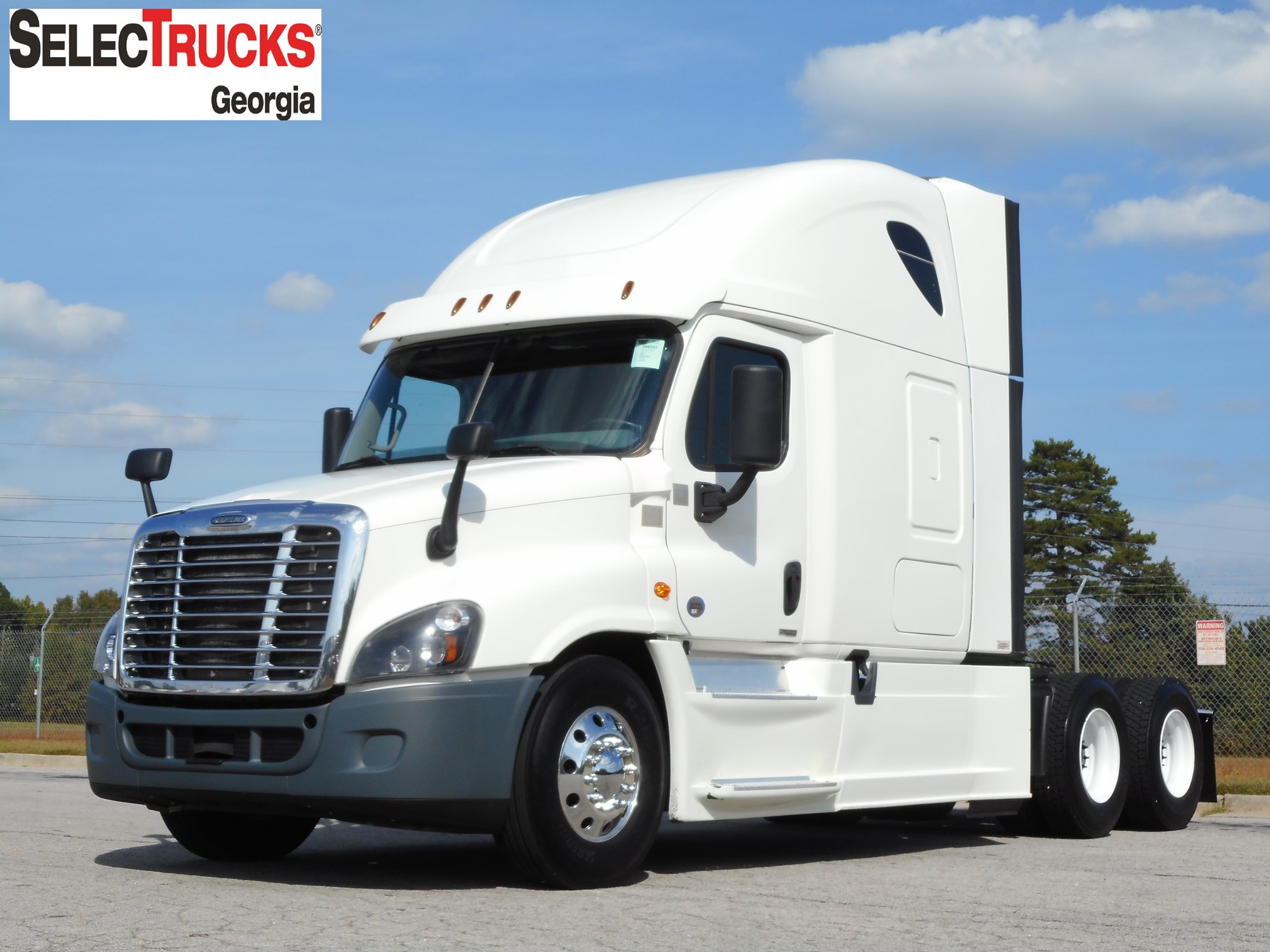 2017 FREIGHTLINER CASCADIA 125
$52,900
Used
$5K Your way!!! Use the $5,000 for one of the following: down payment match, warranty or tire upgrade. This Freightliner Cascadia is equipped with a DD15 engine and a DT12 automated transmission. Air slide 5th wheel, refrigerator, power windows, power door locks and bluetooth radio. Call today for finance and warranty options.
Contact
SelecTrucks of Georgia
1755 Dry Pond Rd, Jefferson, GA
Calculate Your Monthy Payment
Calculate your monthly payment for this vehicle using our financing calculator.
Peach State Truck Centers has dedicated, seasoned financing professionals and experts ready to assist in getting a commercial vehicle financed quickly and by a reputable company.
Vehicle Specs
Manufacturer
FREIGHTLINER
Model
CASCADIA 125
Year
2017
Body + Cab
Sleeper Size
72"
Sleeper Type
Raised Roof
Drive Line
6x4
Engine + Drivetrain
Engine Make
Detroit
Engine Type DD15
Horsepower
475
Transmission
12 spd
Operational
Odometer
Miles
Suspension
Air
Wheelbase
228 inches
Wheels
Aluminum/Steel
Fuel Type
Diesel
Primary Applicant
Credit Application
Financing Calculator
Approximate Monthly Payment
$
Amount shown as monthly payments is estimated and may not be exact at the actual time of financing.
Any Questions?