Peach State Truck Centers Training Program
PEACH STATE TRAINING
Peach State Truck Centers employs three full-time trainers and has two dedicated training facilities in Pendergrass, Georgia and Austell, Georgia. At these facilities Peach State technicians, as well as techs from other Daimler dealers and Peach State customers, receive state-of-the-art hands-on training courses to stay up to date on the latest technology in the industry. In order to fulfill our Vision of being the dealer of choice and employer of choice in our markets, we feel that training is one of the crucial ways we can stay ahead of the changes that occur in the commercial truck industry every year.
Mentor Program:
Peach State feels that investing time and money in its employees is always a good choice. With the technician mentor program, we are able to bring in technicians right out of school and teach them everything they need to know about industry standards on the job. Many technicians who go through our program have reached career and financial success quickly because of the time their mentor spends with them each week. Clear goals are set when a new technician is hired, so they know exactly what's expected of them. That's a win-win for Peach State and new technicians looking to get their foot in the door.
Our Mission
By partnering with our customers and suppliers, we commit to providing exceptional products and services delivered by caring, competent and confident professionals.
Our Commitment to Quality Service: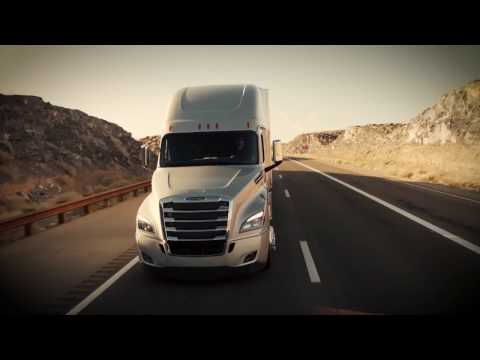 For more than 40 years Peach State Truck Centers has grown into one of the largest commercial and semi truck dealer groups in the United States. With unmatched customer service, value added solutions and dealerships conveniently located throughout Georgia and Alabama, we are here to serve you and all of your commercial truck needs.
Contact a Sales Agent
Read All Reviews
Premier is a service driven transportation provider committed to their customers with on time delivery dependent on trucks that represent the latest in state of the art performance, safety and a sustainable service network. Peach State Freightliner continues to provide the necessary customer service and support that extends to our overall customer service commitment.— Rick Brady, Director of Maintenance, Premier Transportation
Contact a Sales Agent
Read All Reviews
Whether it be parts or service, Birmingham Freightliner is the best truck dealership in Birmingham. Shop turn around time is half of what their competitors is. Great people to work with. Our Freightliner dealership helped trade us out of some really problematic brand x trucks in 2006. At that time we changed our fleet over to Columbias. Since then we found that the winning combination is the Dealership, the Truck and Detroit Diesel.— John Miller, Executive Vice President, Ross Neely
Contact a Sales Agent
Read All Reviews