Peach State Truck Centers Testimonials
Peach State Testimonials
Hear what some of our satisfied customers have to say about Peach State Truck Centers.
I know when they sell me a truck they'll stand behind me all the way to the end. We buy a lot of parts from Peach State, we use their body shop, and we do most of our repairs in house with Peach State parts. I don't have any problems. Any time I need anything I know I can call somebody and I have quick response. Never had a problem we couldn't solve.— Alan Densmore, President, Alan Densmore Inc.
As a woman in trucking and as someone who came into this business from another industry, I cherish the great relationships I've been able to make--especially the relationship I have with Peach State Truck Centers. Peach State helped me get the equipment I needed to get my fleet going, including an amazing and comfortable Western Star dump truck. My sales person is always available when I need them with answers to my questions and gets me in the shop for quick service when necessary. Peach State understands how important it is to take care of fleet owners big and small and that means the world to us.— Lori Jones, Owner, Double L Enterprises
I made one phone call to my salesman Buddy and he got on the phone. And in just a couple of days I had people ringing my phone from Peach State Truck Centers. And they go out of their way to make sure that I had what I needed. All I did was make one phone and all of that was taken care of. I never had to make another phone call. So the service after the sale has been great. And I feel that in the future there will be a long, valued relationship with Peach State Truck Centers.— Danny Elsberry, Owner, Elsberry Trucking
Premier is a service driven transportation provider committed to their customers with on time delivery dependent on trucks that represent the latest in state of the art performance, safety and a sustainable service network. Peach State Freightliner continues to provide the necessary customer service and support that extends to our overall customer service commitment.— Rick Brady, Director of Maintenance, Premier Transportation
Whether it be parts or service, Birmingham Freightliner is the best truck dealership in Birmingham. Shop turn around time is half of what their competitors is. Great people to work with. Our Freightliner dealership helped trade us out of some really problematic brand x trucks in 2006. At that time we changed our fleet over to Columbias. Since then we found that the winning combination is the Dealership, the Truck and Detroit Diesel.— John Miller, Executive Vice President, Ross Neely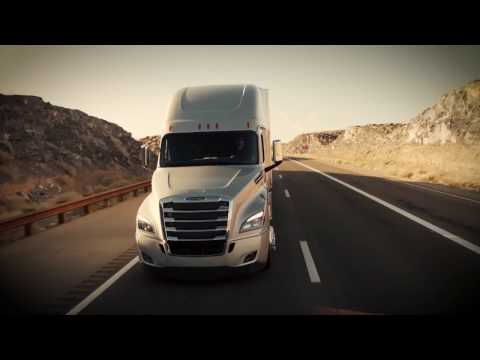 For more than 40 years Peach State Truck Centers has grown into one of the largest commercial and semi truck dealer groups in the United States. With unmatched customer service, value added solutions and dealerships conveniently located throughout Georgia and Alabama, we are here to serve you and all of your commercial truck needs.—
Our Mission
By partnering with our customers and suppliers, we commit to providing exceptional products and services delivered by caring, competent and confident professionals.